The Konark museum started in the year 1968 and maintained by the Archaeological Survey of India. The museum is located near the main temple in the north direction. The museum has four galleries that showcase 260 different fallen architectural pieces and sculptures that were found during the clearance work of Konark temple complex. The Konark museum is a treasure house for historians and art lovers and is open for public.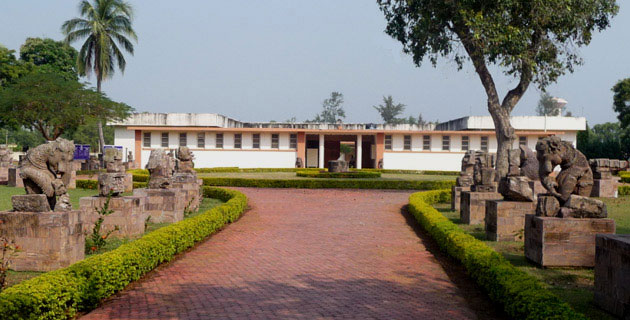 Konark Temple Museum

Gallery I
First gallery of the museum holds 62 antiquities, out of which the image of Surya in sand stone, the Khandolite built reconstructed wheel, various incarnations of Lord Visnu, etc. are a major attractions.

Gallery II
Second gallery exhibits 108 antiquities including reconstructed wall of temple, the drummer and the head of the crocodile in gigantic nature.

Gallery III
Third gallery of this museum showcases 45 objects like celestial nymphs, image of Surya Narayana, Gaja Vyala, the king and his troop and various sensual figures.

Gallery IV
Recent addition to the museum is the fourth gallery, which holds exhibit of 45 artifacts including roaring lion, man tied by the elephant trunk, part of a Surya image, sensual couples and king witnessing dance performances are some of the art works displayed at this gallery.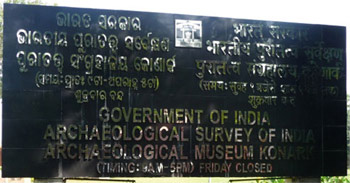 Konark Temple Museum Board

Open Days/Hours
Saturday To Thursday from 09:00AM to 05:00PM
Friday Closed

Entry Fee
INR 5.00 Per Head (* Rates subject to change)
Visitors can also have a look at the museum corridor which displays images of other archaeological places of Odisha. A visit to this museum really enlightens visitors with the rich Odisha architecture and history.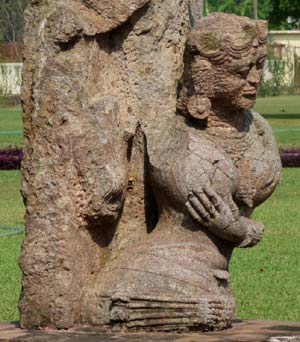 Preserved ruined sculpture in front of Museum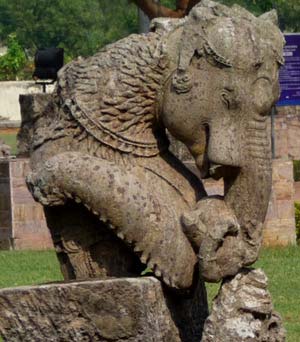 Preserved ruined sculpture in front of Museum