Ganesh Chaturthi is one of the main Hindu festivals celebrated in Jagannath Puri with great enthusiasm and devotion. In Puri the festival of 'Ganesh Chaturthi' is also known as 'Ganesh Puja'. Several clay idols of Lord Ganesh are worshipped every year in different localities of Puri during this festival. Ganesh Chaturthi falls in between mid-August and mid-September on the Shukla Chaturthi of the Odia month Bhadraba. This day is celebrated as the birthday of Lord Ganesh, the younger son of Lord Shiva and Goddess Parvati.
Lord Ganesh is the symbol of knowledge, peace, prosperity, success and good fortune. As per the Hindu religion, every Hindu ritual or ceremony must start by worshipping Lord Ganesh. As per Hindu mythology Lord Ganesh is considered as both 'Vighna Harta' and 'Vighna Karta'. In Sanskrit language 'Vighna' means obstacle, 'Harta' means remover and 'Karta' means creator, so Lord Ganesh is considered as Vighna-Karta (Obstacle-Creator) for the evil demons and as Vighna-Harta (Obstacle-Remover) for the good people. Lord Ganesh acts as a protector for all of us.
Traditionally Ganesh Chaturthi is celebrated for 10 days. On the last day (Anantha Chaturthi) of the festival the idols are taken for Visarjan (immersion of the idol in water) in the nearby holy rivers and Sea.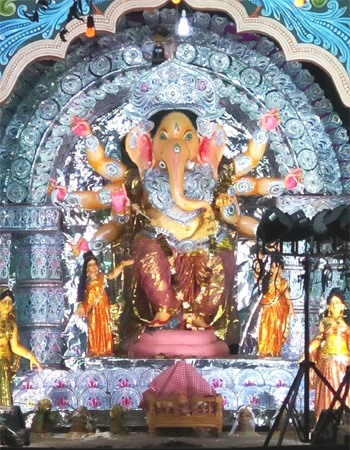 Decorated Ganesh Statue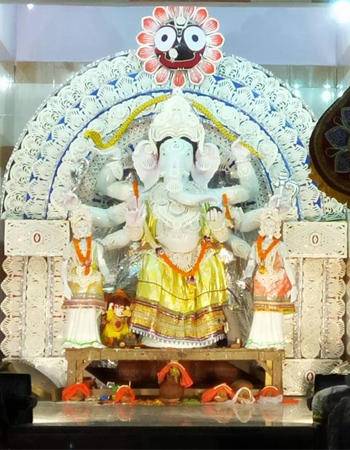 Decorated Ganesh Statue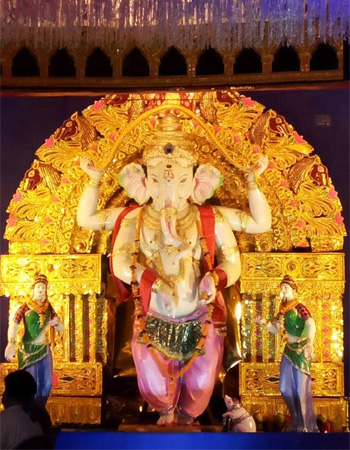 Decorated Ganesh Statue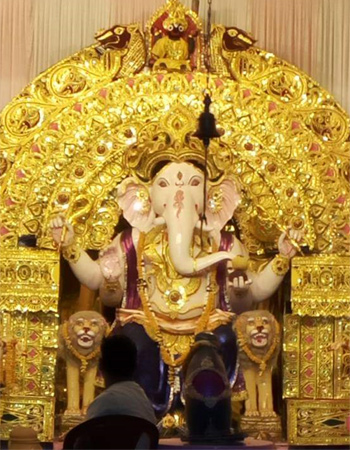 Decorated Ganesh Statue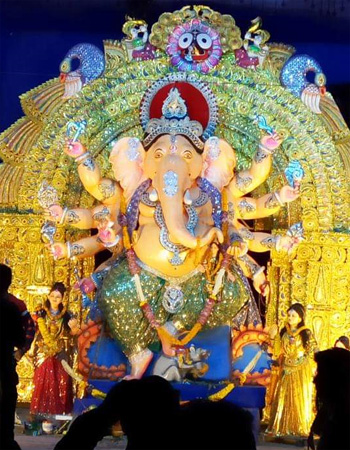 Decorated Ganesh Statue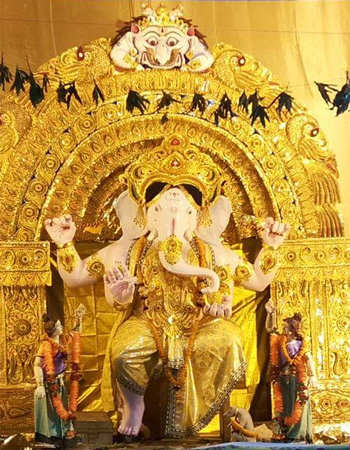 Decorated Ganesh Statue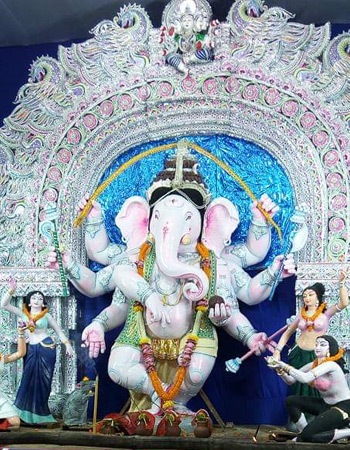 Decorated Ganesh Statue Decorated Ganesh Statue